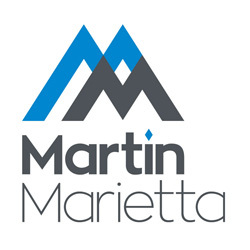 Sr. Sales Representative - Gulf Coast Houston District
Houston, TX
Consists of, but not limited to, being responsible for sales of construction aggregates in large, complex or highly competitive markets. Maintain positive relationship with all customers. Work closely with District Sales Manager to ensure maximum market penetration at best possible price, making every effort to develop all new markets and customers as possible. Assist customers in making the best selection of materials for each situation. Maintain contact with operations as to material availability and keep them informed of special product needs.



Requirements

Effectively administer and communicate quotations, sales reports, expense accounts, and any other sales data necessary to meet job expectations
Develop new customers and increase company's market share and profitability in market area
Call on and develop relationships with a select group of construction aggregate buyers in the designated market area to meet their aggregate needs while achieving annual sales goals regarding selling price, tonnage and sales revenues
Increase annual sales and significant growth in profits by developing new business, expanding markets and assisting District Sales Manager in developing strategic opportunities for long-term growth and efficient flow of inventory
Assist Area/District Sales Manager in the development of annual sales plan based on market intelligence acquired through customer interaction, Department of Transportation spending, and other market tools
Deliver key goals/objectives for success by consistently meeting targeted tonnages, revenues, and selling prices to ensure maximum profitability
Work closely with dispatch, inside sales, credit, operations, QC, etc.to ensure that MMM becomes the supplier of choice
Effectively communicate with operating personnel to ensure plants are meeting customer needs and that proper inventory levels, particularly key products, are sufficiently maintained
Work closely with district credit personnel regarding new accounts and accounts receivable
Minimum Education and Experience

Bachelor's Degree in Business, Sales/Marketing, Communications or related field preferred
Minimum of 5+ year's sales experience in the aggregates industry or related field (i.e. construction, etc.)
Proven sales, negotiation and customer service skills
Knowledge, Skills and Abilities

Knowledge regarding pricing strategies and sales forecasting
Sound working knowledge of aggregates and construction materials, including basic knowledge of customer uses of our products (i.e. pavement bases, concrete plants, asphalt plants, etc.)
Knowledge of aggregates production including quality control
Strong interpersonal communication skills – verbal/written to establish and maintain good working relationships with customers
Proficient in MS Word, Excel and Power Point and CRM systems
Demonstrated ability to work within a team to achieve district, division and company objectives
Self-disciplined, being able to work and make decisions unsupervised
Ability to travel, including overnight as needed
Benefits
Medical
Prescription Drug
Dental
Vision
Health Care Reimbursement Account
Dependent Care Reimbursement Account
Wellness Programs
Employee Assistance Plan
Paid Holidays and Vacation
401(k) with Company matching
Pension
Salary Continuation – Short-Term Disability
Long-Term Disability Options
Employee Life Insurance
Spouse & Dependent Life Insurance
Business Travel Accident Insurance
Direct Deposit Payroll
Educational/Tuition Assistance Plan
College Scholarship Program – for dependent children
Matching Gift Program
New Auto Purchase Discount Plans
We are an equal opportunity employer.
Qualified minorities, women, veterans and individuals with disabilities are encouraged to apply.
• At least 5 years of product sales experience is required
• Aggregate Sales experience is required
• Customer Service experience is required
15581