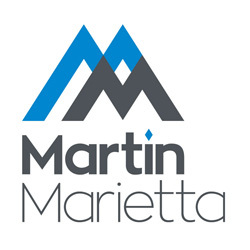 Ready Mix Technical Services / LAB Representative
Austin, TX
This position will report to the Area Technical Services Manager and is responsible for overseeing the quality of the concrete products.

Requirements

Develop and maintain up to date knowledge of all governing specifications for concrete products. ie A.S.T.M. and D.O.T.
Maintain current knowledge of relevant concrete ingredients and their application (aggregates, cements, admixtures, etc.)
Generate mix designs and oversee plant adherence to same.
Spot check for proper design, scale weights, water demand, slump, entrained air, yield, unit weight, materials mix, and any other required specifications at field locations and at the plants.
Perform physical tests of the concrete at the plant and in the field as required, make appropriate adjustments to in process concrete.
Observe and record activities of outside testing agencies and contractors as they relate to and effect both the fresh and finished concrete products.
Develop and maintain excellent working relationships with customers, government agencies, inspectors, sales, distribution, production, drivers, etc.
Keep written daily log of activities and observations and report in writing to management as required. Note misuse of products by driver or customer and take measures to correct same. Report field issues to technical services Manager
Input statistical data into the computer on a regular basis.
Create and maintain a safe environment mot only for yourself but others.

Preferred Education and Experience
Undergraduate degree in Concrete Industry Management preferred
Five years in concrete testing. Inexperience can be offset with appropriate college courses and or related degree.
ACI Level 1 Field Testing Certified, ACI Strength Testing Technician, ACI Aggregate Testing Technician 1 preferred
Strong customer service orientation.
Ability to work in a team environment.

Knowledge, Skills and Abilities

Working knowledge of ACI and ASTM standards and THD and COG specifications
Ability to teach
Strong written and verbal communication skills are required.
Computer literacy is required. MS Office experience preferred.
Customer service focus to provide solutions to meet/exceed customer requirements
Excellent interpersonal skills
Good verbal and written communication skills with internal and external customers
Bilingual in English/Spanish is beneficial

Working Conditions

Most time is spent in an outside setting that may require various periods of work in all weather conditions-heat, cold, wet or dry. On occasions, time will be spent in an office environment. May have exposure to dust, sand, gravel, diesel exhaust, etc. Must be able to work early mornings, evenings, and possibly a Monday thru Saturday schedule.

Benefits
Medical
Prescription Drug
Dental
Vision
Health Care Reimbursement Account
Dependent Care Reimbursement Account
Wellness Programs
Employee Assistance Plan
Paid Holidays and Vacation
401(k) with Company matching
Pension
Salary Continuation – Short-Term Disability
Long-Term Disability Options
Employee Life Insurance
Spouse & Dependent Life Insurance
Business Travel Accident Insurance
Direct Deposit Payroll
Educational/Tuition Assistance Plan
College Scholarship Program – for dependent children
Matching Gift Program
New Auto Purchase Discount Plans

We are an equal opportunity employer.
Qualified minorities, women, veterans and individuals with disabilities are encouraged to apply.
16538