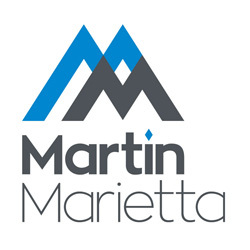 Ready Mix Plant Manager
Beaumont, TX
Martin Marietta is now hiring a Ready Mix Plant Manager for the Port Arthur and Mid County Plant.

We offer relocation assistance.

As a Ready Mix Plant Manager you will:
• Manage one large, or multiple, ready mix plant operations.
• Manage multiple Batchmen and ensure that all operations maintain and exceed safety, production, quality, and customer service expectations.
• Maintain equipment and material to produce concrete and ensure delivery of requested products to customers.
• Report to Area Manager with required reports and briefings.
• Coordinate with central dispatch to ensure timely distribution of ready mixed concrete while maintaining customer satisfaction.

We offer the following benefits:
• Medical, Dental, Vision Insurance
• Prescription Drug Insurance
• Health and Dependent Care Reimbursement Account
• Wellness Programs
• Employee Assistance Plan
• Paid Holidays and Vacation
• 401(k) with company match
• Pension
• Salary Continuation – Short-Term Disability
• Long-Term Disability Options
• Employee Life Insurance
• Spouse and Dependent Life Insurance
• Business Travel Accident Insurance
• Direct Deposit Payroll
• Educational/Tuition Assistance Plan
• College Scholarship Program for dependent children
• Matching Gift Program
• New Auto Purchase Discount Plans

• Bachelor's degree. We will consider experience in-lieu of education.

• 5 years of experience with concrete and related products.
• 1 year of maintenance and management experience preferred.

• Must possess a current driver's license (preferably a CDL).
• Must be a self-starter with the desire to promote values and business principles.
• Must have manual dexterity to use hand tools, and be able to see and hear.
• Must be able to lift 50 lbs from ground to waist.
• Current knowledge of DOT, OSHA, EPA, and other agency regulations.

• Conduct/oversee weekly, monthly, and quarterly safety meetings, maintaining a consistent focus on safe behavior and actions.
• Enforce the wearing of appropriate safety equipment in the plant and while on job site at all times.
• Manage and maintain appropriate inventory levels of raw materials.
• Ensure all safety, environmental, production, and quality procedures are adhered to at all responsible locations.
• Coordinate monthly plant and truck inspections with the Area Manager and Fleet Maintenance Supervisor.
• Assess the quality of materials delivered and maintain a log of changes in aggregate moisture.
• Supervise employees at the plant in daily activities including hiring, evaluation, progressive discipline, etc.
• Monitor loading and tempering time. Work with the Mixer Operators to arrive on each job site in a timely fashion.
• Review a pre-shift inspection checklist to ensure equipment is functioning properly on a daily basis.
• Ensure the plant performs at targeted capacity at all times.
• Responsible for performing preventive maintenance procedures. Perform periodic inspections to inspect bin integrity, dust collection system, admixture dispensers, gate and rams, and aerator functionality.
• Responsible for overall housekeeping, including the plant, batch office, and driver and equipment appearance.
• Responsible for the safety of plant and drivers.
• Responsible for consistent batching sequence and monitoring scale and gate accuracy.
• Accountable for the integrity of Mixer Operators and yard personnel loads and payroll hours. Audit the time entry system daily for accuracy.

• Ability to direct, teach, motivate, and coach.
• Ability to formulate decisions, make and support recommendations, prioritize work, communicate with multiple parties, and handle multiple tasks.
• Ability to exercise independent decision-making, prioritize conflicting demands, and communicate with multiple associates.
• Ability to read and write in the English language.
• Ability to sit for extended periods of time, stand, stoop, and bend.
• Excellent interpersonal skills to facilitate positive working relationships with all levels of management and staff.
• Bilingual skills are preferred, but not required.

Most time is spent in an outside setting that may require various periods of work in all weather conditions-heat, cold, wet or dry. On occasions, you will spend time in an office environment. You may be exposed to dust, sand, gravel, diesel exhaust, etc.

• Must be able to work early mornings, evenings, and Monday-Saturday schedule.

We are an Equal Opportunity Employer. Qualified minorities, women, veterans and individuals with disabilities are encouraged to apply.

13534