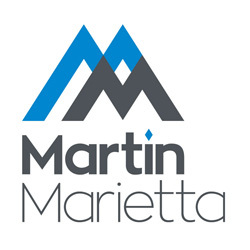 Ready Mix Drivers
Sorry, this job has expired.
College Station, TX
Martin Marietta is now hiring Ready Mix Drivers in College Station, TX!

Pay starts at $18.50/hour.

Our benefits include:
• Medical, Dental, Vision Insurance
• Prescription Drug Insurance
• Health Care Reimbursement Account
• Dependent Care Reimbursement Account
• Wellness Programs
• Employee Assistance Plan
• Paid Holidays and Vacation
• 401(k) with company matching
• Pension
• Sickness and Accident – Short-Term Disability
• Optional Long-Term Disability
• Employee Life Insurance
• Spouse & Dependent Life Insurance
• Business Travel Accident Insurance
• Direct Deposit Payroll
• Educational/Tuition Assistance Plan
• College Scholarship Program – for dependent children
• Matching Gift Program
• New Auto Purchase Discount Plans
• 1 year experience operating diesel tandem trucks and/or Ready Mix truck driving experience preferred.
• Possess a Class B Commercial Drivers' License (CDL), or better
• Possess a safe driving record
• Maintain an active DOT qualification
• Read, write and communicate in English.
• Ability to perform well in a "TEAM" environment.
• Self-motivator.
• Operate Ready Mix truck in a safe and efficient manner adhering to Department of Transportation (DOT) rules and regulations.
• Perform daily preventative maintenance, record and inspection on vehicles to include fueling, cleaning, tire/light inspection, checking and adding fluids as needed.
• Use water hoses to clean mixer between loads.
• Perform pre-trip and post-trip inspections.
• Assist maintenance with repairs as needed.
• Visually inspect the consistency of concrete in mixer.
• Communicate and direct coworkers verbally either directly, through two-way radio or hand signals.
• Provide appropriate documentation on delivery tickets.
• Ensure all delivery tickets are signed and returned.
• Exercise good judgment regarding work site access, unloading and operation to and from work site.
• Maintain good customer relations.
• Act in a professional, courteous manner.
• Maintain a professional appearance.
• Assist in training of co-workers as needed.
• Demonstrate good knowledge of lock out/tag out procedures.
• Demonstrate a good working knowledge of Rules and Regulations and assures facility compliance with OSHA, DOT, EPA and other regulatory agencies.
• Follow all safety policies and procedures.
• Ability to climb stairs, climb ladders, reach, squat, tolerate prolonged standing/walking, balance, bend from trunk, crawl, kneel, push and pull objects.
• Demonstrate neck range of motion within normal limits (flexion and extension 60°, lateral flexion 40° and rotation 70°).
• Lift objects of various dimensions and weights.
• Ability to operate hand controls with both hands.
• Ability to operate foot pedals with both feet.
• Ability to perform sustained overhead reaching.
• Ability to use vibration tools.
• Ability to tolerate working outdoors in all environmental temperatures and weather.
• Ability to work in areas with the potential for high noise levels.
• Ability to tolerate working at heights up to 9 feet.

We are an Equal Opportunity Employer. Qualified minorities, women, veterans, and individuals with disabilities are encouraged to apply.
16204