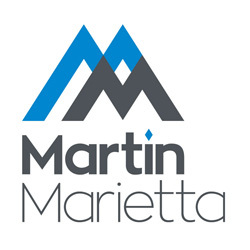 Ready Mix Batch/Plant Operator
Sorry, this job has expired.
Woodway, TX
This position reports to the Plant Manager and is responsible for the safe and efficient operation of the batching system. Provides leadership to other plant employees in absence of Plant Manager.

Requirements

Efficiently operate batching facilities in light of equipment capabilities (computers, batch panel, plant equipment, R/M trucks)
Record daily delivery statistics and material usage statistics
Maintain accurate records of fuel inventory and fuel usage by unit
Adhere to policies regarding handling of petty cash and delivery tickets
Maintain material inventories and order materials as needed
Maintain an excellent personal safety record and a clean/safe work environment
Receive load tickets and load trucks for delivery
Provides leadership to other plant employees and drivers in absence of Production Coordinator
Complete various daily, weekly and monthly reports as required to assist Accounting, Distribution and others
Shoveling, sweeping, picking up trash, painting and general clean up of plant areas, as needed to maintain a clean and efficient work environment
This position is used to provide relief and will be required to report to various plant locations as needed to support our continuously changing business
Perform other duties as required
Minimum Education & Experience:

High School Diploma or GED
Concrete batching experience strongly preferred
Knowledge, Skills & Abilities:

Proficient in reading, writing, math, and operational logic.
Have extensive product, customer, and equipment knowledge
Excellent communication skills
Excellent personal safety record
Current knowledge of D.O.T. and CDL regulations
Able to handle various details in a stressful situation
Self-starter with a very high standard of expectations of him/her self and those with whom he/she works with
Positive attitude toward other employees, customers, and supervisors
Excellent work ethic - punctuality, accuracy, attendance
Physical Requirements:

Operate manual/ computer controls to weigh and dump concrete ingredients –50-100+ times a day, read dials, print tickets, talk with drivers/customers on phone, radio and face to face for total shift, sit 45 minutes/ hour
Daily - Lift up to 80 pounds, climb to 50 feet, sweeping, shoveling, pulling 35 pounds, carrying 50 pounds
Able to read tickets, maps, batch designs continuously
Climb to cab (6'+) 20 times a day. Operate hand and foot controls turn and watch for obstacles, see and hear warnings, see to 100 yards
Hear and see problem indicators that warrant attention/repairs
Will be required to stoop, bend, and lift heavy objects such as shovels full of concrete materials etc. on a repetitive basis
Working Conditions


Most time is spent in an air conditioned office environment with occasional outside assignments that may require short periods of work in all weather conditions-heat, cold, wet or dry. May have exposure to dust, sand, gravel, diesel exhaust, cement, fly ash, concrete, admixtures, etc.

Benefits
Medical
Prescription Drug
Dental
Vision
Health Care Reimbursement Account
Dependent Care Reimbursement Account
Wellness Programs
Employee Assistance Plan
Paid Holidays and Vacation
401(k) with Company matching
Pension
Sickness and Accident – Short-Term Disability
Optional Long-Term Disability
Employee Life Insurance
Spouse & Dependent Life Insurance
Business Travel Accident Insurance
Direct Deposit Payroll
Educational/Tuition Assistance Plan
College Scholarship Program – for dependent children
Matching Gift Program
New Auto Purchase Discount Plans
We are an equal opportunity employer.
Qualified minorities, women, veterans and individuals with disabilities are encouraged to apply.
15575