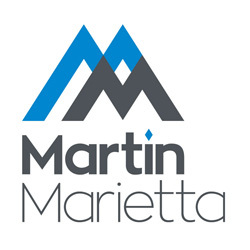 Ready Mix Area Sales Manager
San Antonio, TX
Martin Marietta is now hiring a Ready Mix Area Sales Manager. This position is located in San Antonio.

If you are not located in San Antonio we will offer relocation assistance.

As the Ready Mix Sales Manager you will be responsible for providing leadership to and effectively managing the Ready Mix sales staff and overall sales function in your assigned market area.

• Bachelor's degree in Business, Sales/Marketing, Communications or related field or equivalent experience is required.
• Minimum 5-7 years of sales experience in the Ready Mix/Concrete industry in a complex market.
• Proven sales, negotiation, and customer service skills; demonstrated capacity to develop rational pricing strategies and sales forecasting.

• Ready Mix/Concrete Industry knowledge.
• In-depth working knowledge of Sandler Sales Training.
• Proficient in MS applications (Word, Excel, PowerPoint, Outlook) and in CRM systems.
• Must be able to travel overnight as needed.

• Assist in the development and execution of a strategic marketing plan for long-term growth.
• Contribute to the development of pricing strategy for the market area.
• Oversee customer sales, budgeting, and forecasting. Produce regular reports of progress.
• Maintain continuous contact with operations regarding material availability and product needs.
• Manage major accounts/contracts and seek out, negotiate, and bring to completion contractual relationships.
• Develop yearly sales budgets based on market intelligence acquired through customer interaction, Department of Transportation spending, and other market informational tools.
• Manage and enter sales orders.
• Work effectively with district personnel regarding daily sales decisions, new accounts, and accounts receivable.

We offer the following benefits:
• Medical, Dental, Vision Insurance
• Prescription Drug Insurance
• Health and Dependent Care Reimbursement Account
• Wellness Programs
• Employee Assistance Plan
• Paid Holidays and Vacation
• 401(k) with company match
• Pension
• Salary Continuation – Short-Term Disability
• Long-Term Disability Options
• Employee Life Insurance
• Spouse and Dependent Life Insurance
• Business Travel Accident Insurance
• Direct Deposit Payroll
• Educational/Tuition Assistance Plan
• College Scholarship Program for dependent children
• Matching Gift Program
• New Auto Purchase Discount Plans


• Strong interpersonal communication skills.

We are an Equal Opportunity Employer.
13530