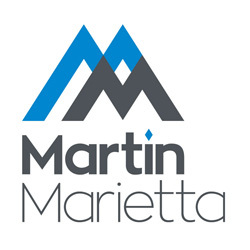 Plant Manager
Beaumont, TX
Martin Marietta is now seeking two Ready Mix Plant Managers familiar with the ready mix/concrete industry to join our world class team in the East Texas and Louisiana areas. These positions are for the Port Arthur and Mid County Ready Mix Plants and the Dollinger and Orange Ready Mix Plants.

You must be willing to relocate. We're offering generous relocation assistance!

In addition, we offer the following benefits:
• Competitive salary
• Performance bonus
• Medical, Dental, Vision Insurance
• Prescription Drug Insurance
• Health Care Reimbursement Account
• Dependent Care Reimbursement Account
• Wellness Programs
• Employee Assistance Plan
• Paid Holidays and Vacation
• 401(k) with company matching
• Pension
• Salary Continuation – Short-Term Disability
• Long-Term Disability Options
• Employee Life Insurance
• Spouse & Dependent Life Insurance
• Business Travel Accident Insurance
• Direct Deposit Payroll
• Educational/Tuition Assistance Plan
• College Scholarship Program for dependent children
• Matching Gift Program
• New Auto Purchase Discount Plans

• Bachelor's degree preferred. We will consider experience in-lieu of education.

• 5 years of experience with concrete and related products.
• 1 year of maintenance and management experience preferred.
• Must possess a current driver's license. CDL preferred.
• Current knowledge of D.O.T., O.S.H.A., EPA, and other agencies' regulations.
• Must have manual dexterity to use hand tools, and be able to see and hear.
• Must be a self-starter with the desire to promote values and business principles.
• Conduct/oversee weekly, monthly, and quarterly safety meetings, maintaining a consistent focus on safe behavior and actions.
• Enforce the wearing of appropriate safety equipment in the plant and while on job site at all times.
• Manage and maintain appropriate inventory levels of raw materials.
• Ensure all safety, environmental, production and quality procedures are adhered to at all responsible locations.
• Coordinate monthly plant and truck inspections with the Area Manager and Fleet Maintenance Supervisor.
• Assess the quality of materials delivered and maintain a log of changes in aggregate moisture.
• Supervise employees at the plant in daily activities, including hiring, evaluation, progressive discipline, etc.
• Monitor loading and tempering time. Work with the Mixer Operators to arrive on each job site in a timely fashion.
• Perform daily review of a pre-shift inspection checklist to ensure equipment is functioning properly.
• Ensure the plant performs at targeted capacity at all times.
• Exercise independent decision-making, prioritize conflicting demands, and communicate with multiple associates.
• Accountable for the integrity of Mixer Operators and yard personnel loads and payroll hours. The time entry system should be audited daily for accuracy.
• Responsible for consistent batching sequence and monitoring scale and gate accuracy.
• Responsible for performing preventive maintenance procedures. Periodic inspections are performed to inspect bin integrity, dust collection system, admixture dispensers, gate and rams, and aerator functionality.
• Responsible for overall housekeeping, including the plant, batch office, and driver and equipment appearance.
• Strong leadership skills.
• Excellent interpersonal skills to facilitate positive working relationships with all levels of management and staff.
• Bilingual skills are desired but not required.
• Ability to read and write in the English language.
• Ability to sit for up to 8 hours, stand, stoop, and bend.
• Ability to lift 50 lbs from ground to waist.
• Ability to direct, teach, motivate, and coach.
• Ability to formulate decisions, make and support recommendations, prioritize work, communicate with multiple parties, and handle multiple tasks.

We are an Equal Opportunity Employer. Qualified minorities, women, veterans and individuals with disabilities are encouraged to apply.
14720