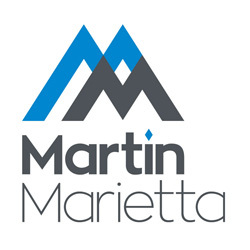 Loader Operator
Sorry, this job has expired.
Hondo, TX
Come meet our Hiring Managers on 11/15 from 9a-3p! Click "Apply" to be directed to our registration page!

POSITION SUMMARY

The Loader Operator safely operates a CAT 992 Front-end loader to move material within the plant. Will be responsible for loading sand products from the pit to a processing plant or movement of material to and from stockpiles within a plant.

ESSENTIAL RESPONSIBILITIES

• Operates Loader to transfer material in the quarry and to feed the TK crusher
• Maintains stockpiles
• Operate equipment safely and efficiently in accordance with training and manufacturer's instruction
• Perform pre-shift safety inspection on the vehicle systems, equipment and accessories
• Performs daily preventative maintenance - tire pressure, oil, grease, diesel fuel, hoses for leaks and all moving parts for proper function
• Report needed repairs to supervision
• Ensure cargo is properly loaded according to safety requirements
• Responsible for good housekeeping and equipment
• Cleans around aggregate charging hoppers, load point and assist in cleaning plant and yard
• Assist in plant maintenance and repairs
• Assist with operation of other equipment as needed
• Adhere to MSHA and plant safety rules, policies, procedures, and regulations
• Perform duties with minimum supervision

MINIMUM EDUCATION AND EXPERIENCE

• High school diploma, GED or equivalent experience required
• Working knowledge of heavy construction equipment
• 6 months to 1 year of related experience; previous loader operator experience a plus
• Experience with a variety of hand tools

KNOWLEDGE, SKILLS AND ABILITIES

• Must be able to work 12 hour shifts, weekends, overtime, and holidays as needed
• Must be able to read equipment operating manual
• Must be able to complete pre-shift inspection report
• Must be able to communicate over CB radio or with hand signals and warning sounds, with coworkers regarding movement of vehicles and mobile equipment
• Possess basic mathematical aptitude to complete daily reports
• Must be able to wear all required safety equipment
• Must be able to perform duties in a safe manner
• Must be able to read and interpret gauges
• Must be service oriented with proven ability to work in a TEAM environment

PHYSICAL REQUIREMENTS

• Must have good hand/eye coordination and be able to operate hand/foot controls
• Possess good vision to perceive depth at close range and distances up to 150 feet
• Must be able to climb on and off equipment to operate and service
• Must be able to bend, stoop, squat, crouch, kneel in limited space in cab of vehicle
• Must be able to sit and operate equipment for long periods up to 10+ hours per day
• Capable of lifting and carrying up to 50 lbs
• Must work outside in all weather conditions consistent with extreme ambient temperatures: heat, cold, wetness, dryness, dust, and noisy conditions
• Must be able to work at various heights

WORKING CONDITIONS

• Larger equipment is typically air conditioned. There will be times when outside assignments may require periods of work in all weather conditions-heat, cold, wet or dry and dusty.
• Must be able to work in areas where noise levels are up to 90 dbs.

DISCLAIMER

The above statements are intended to describe the general nature and level of work being performed by people assigned to this classification. They are not to be construed as an exhaustive list of all responsibilities, duties, and skills required of personnel so classified. All personnel may be required to perform duties outside of their normal responsibilities from time to time, as needed.

BENEFITS
• Medical
• Prescription Drug
• Dental
• Vision
• Health Care Reimbursement Account
• Dependent Care Reimbursement Account
• Wellness Programs
• Employee Assistance Plan
• Paid Holidays and Vacation
• 401(k) with Company matching
• Pension
• Sickness and Accident – Short-Term Disability
• Optional Long-Term Disability
• Employee Life Insurance
• Spouse & Dependent Life Insurance
• Business Travel Accident Insurance
• Direct Deposit Payroll
• Educational/Tuition Assistance Plan
• College Scholarship Program – for dependent children
• Matching Gift Program
• New Auto Purchase Discount Plans

Click "Apply" to be directed to our registration page!
14268